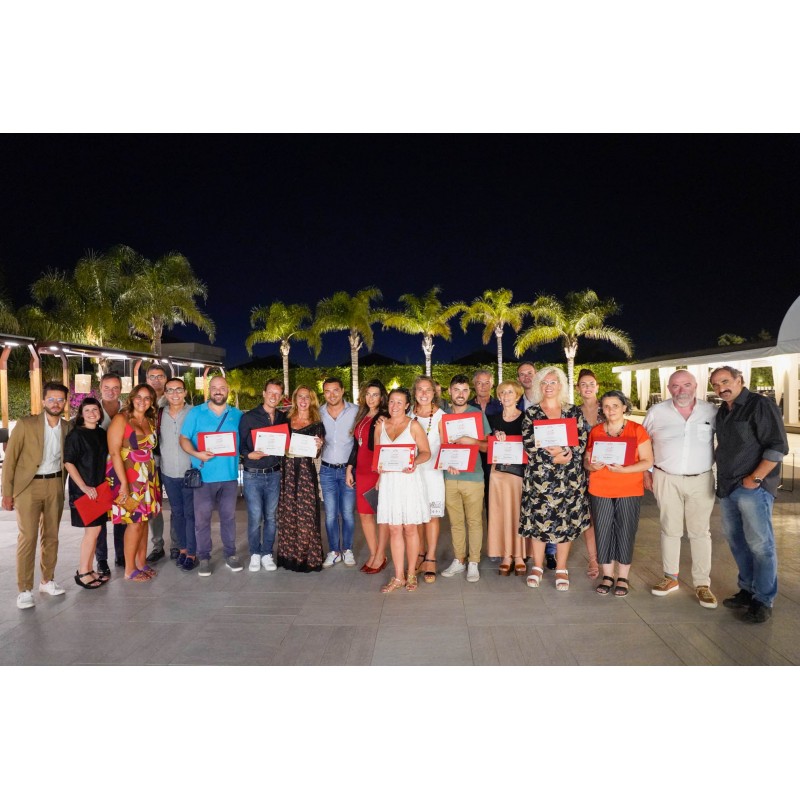 With the fierce challenge at the stove with the theme "Stuffed pasta... light" closes the fourth edition of the Pomorosso d'Autore contest, dedicated this year to the nutritional value of the best cuisine, in a gluttonous balance between taste and health. The format of Mysocialrecipe and La Fiammante confirms itself among the most innovative in the constant search for new stimuli to the competition of talents and in the desire to combine knowledge and flavors.
In the beautiful kitchens of Osteria Arbustico in Paestum (NA), Elisabetta Lebiu for the category Chefs and Food Professionals, and Gaetano Russo (aka Spartano Napoletano), for the category Foodbloggers and Enthusiasts, outperformed the competition by demonstrating excellent manual skills and great creative flair, declining without smearing the track chosen for the 10 finalists by Chef Cristian Torsiello.
No doubts for the Jury, chaired by Luigi Franchi (photographer, food and wine journalist, editor of "Sala & Cucina") and composed of Cristian Torsiello (Campania's enfant prodige, starred chef Osteria Arbustico in Paestum), Lara De Luna (journalist for Repubblica Sapori), Francesca Marino (nutritionist biologist, journalist, Ceo of Mysocialrecipe), Giuseppe Giorgio (journalist for the daily newspaper Roma and "gourmet critic") replacing absent juror Riccardo Melillo, Shamira Gatta (food and travel blogger, outgoing winner of Pomorosso d'autore - In sugo veritas in the category Foodbloggers and Enthusiasts) and Fabio Gallo (award-winning chef, outgoing winner of Pomorosso d'autore - In sugo veritas in the category Cooks and Professionals).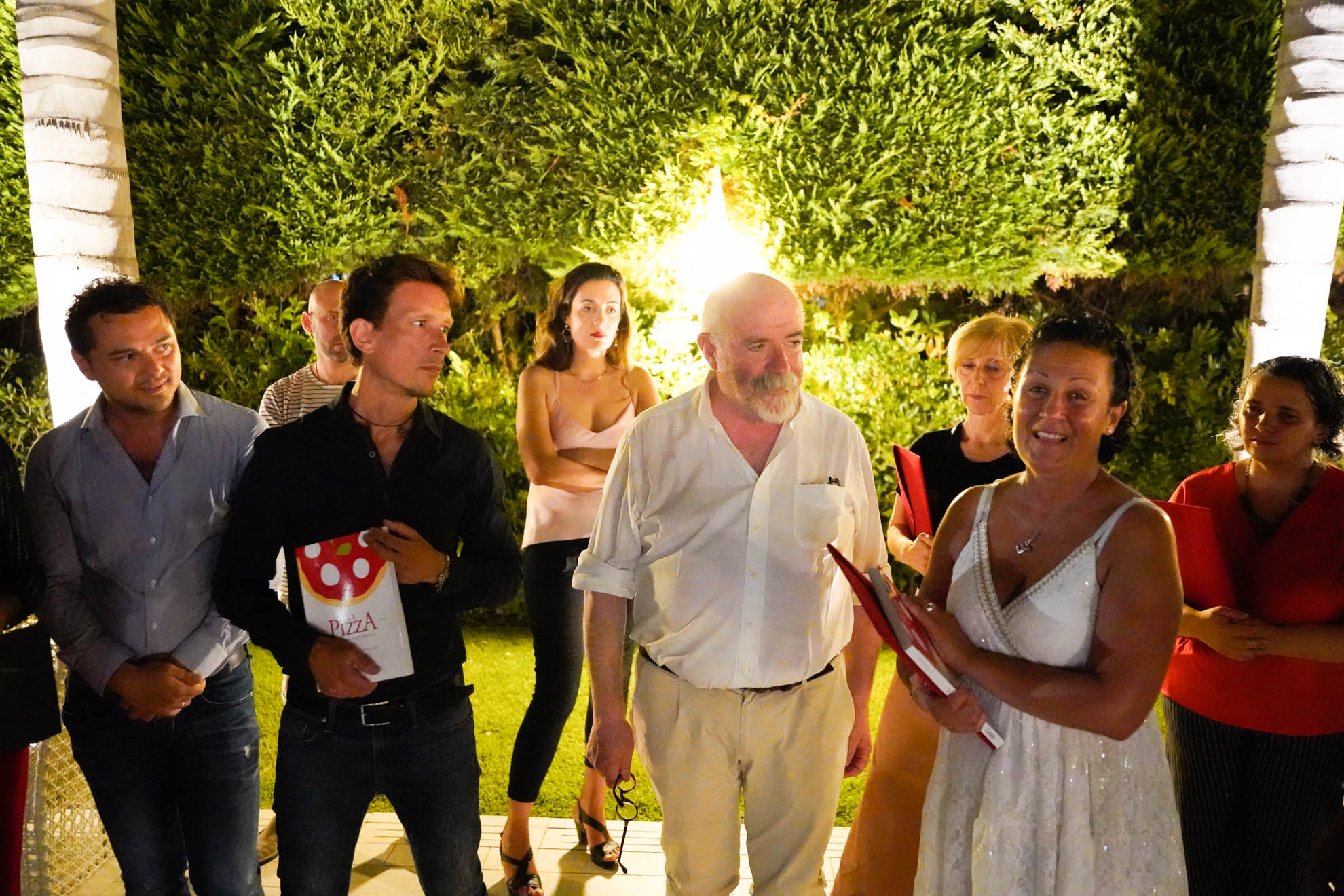 Special guest Luciano Pignataro - whose book "Pizza" was given to the winners - who with his words wanted to be an ambassador of the wonders of the territory that hosted the final. Among the guests present was Gino Sorbillo, who accompanied foodblogger Fiorella Breglia, Cucinoperamore, deserving the Mysocialrecipe Special Mention because of the extraordinary social success of the proposed recipe.
Stuffed pasta "in a Mediterranean and contemporary key," in line with the attention to the balance and lightness of the dishes, as per the script of the fourth, highly participated edition of the MySocialRecipe and La Fiammante contest, entitled precisely "Sani e Mediterranei," the historic payoff of the canning company from Buccino (SA). Pasta stuffed with tomato, in the awareness of the health value of this prodigious vegetable especially when cooked, as Research has been emphasizing for years.
To the 10 finalists and the friends of Pomorosso d'Autore, as every year, La Fiammante offered the extraordinary opportunity to participate in the Tomato Journey, an itinerary from the fields to the kitchens to discover the universe of Italian red gold, among ancient treasures of gastronomic tradition to be rediscovered and avant-garde taste. A Journey that represents an "experiential" closing of the online contest, among peasant breakfasts, memorable encounters and foodie trails.